Visit Sabahar in Ethiopia
Retail Shop & Workshop in the Mekannisa Area of Addis Ababa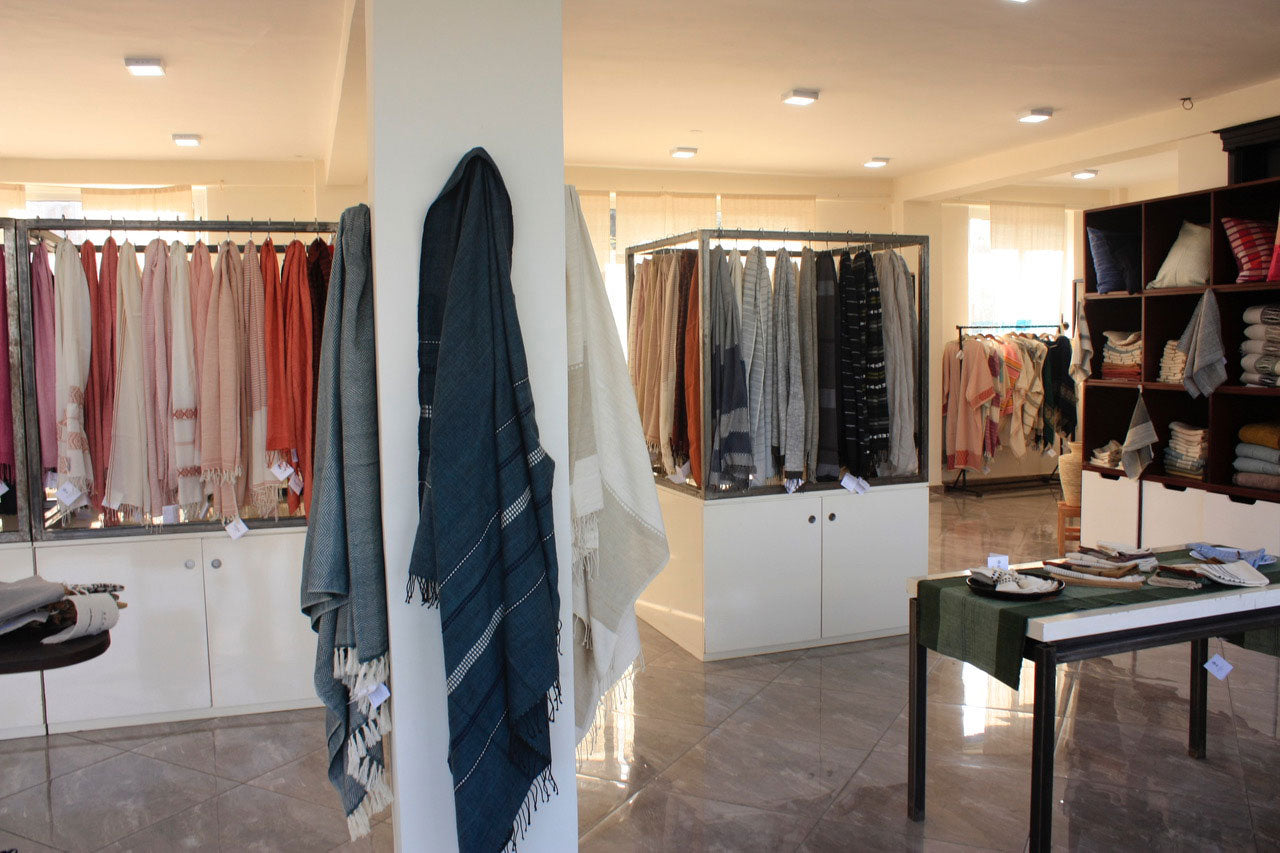 Sabahar Retail Shop
Located just 120 steps (1 minute walking) away from our Sabahar workshop, our shop is a peaceful haven of beauty and creativity. The large, very bright showroom allows easy viewing of all our textiles, as well as other locally made products such Afar bags, Felek books and Hope for Korah baskets. Payments can be made with local and international credit cards, as well as cash.
HOURS: Monday - Saturday, 9am - 6pm
CONTACT: 251-(0)113-215112 or 251- (0)911-135314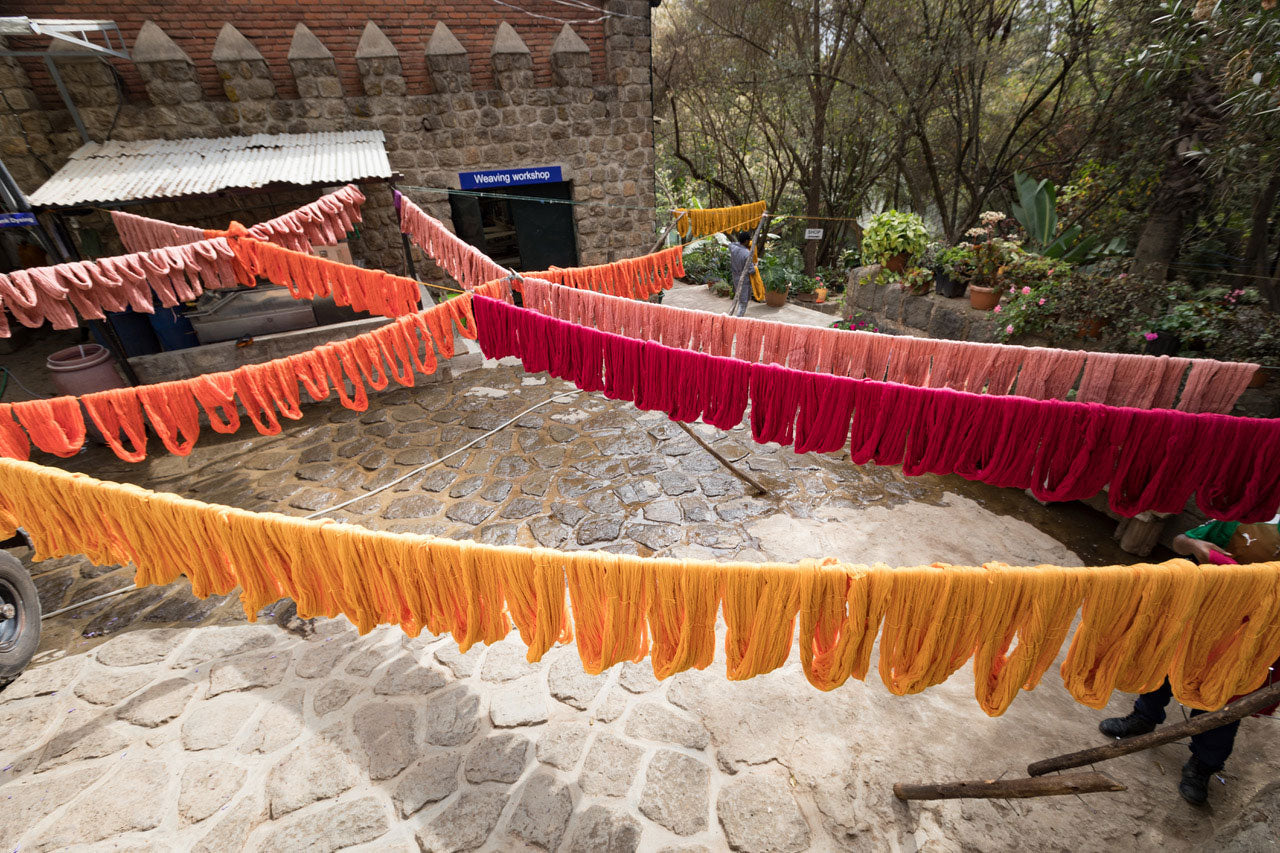 Sabahar Workshop
Our Sabahar workshop remains where it has been for the last 16 years – a busy, but green and friendly environment where 80% of our production takes place (the other 20% in the homes of our weavers and spinners). At this center, about 100 employees are engaged in the whole production process – silk production, dyeing, spinning, weaving, washing, ironing, and preparing products for the market.
HOURS: Monday - Friday, 9am - 5pm
CONTACT: 251-(0)113-215113  or 251-(0) 911-217948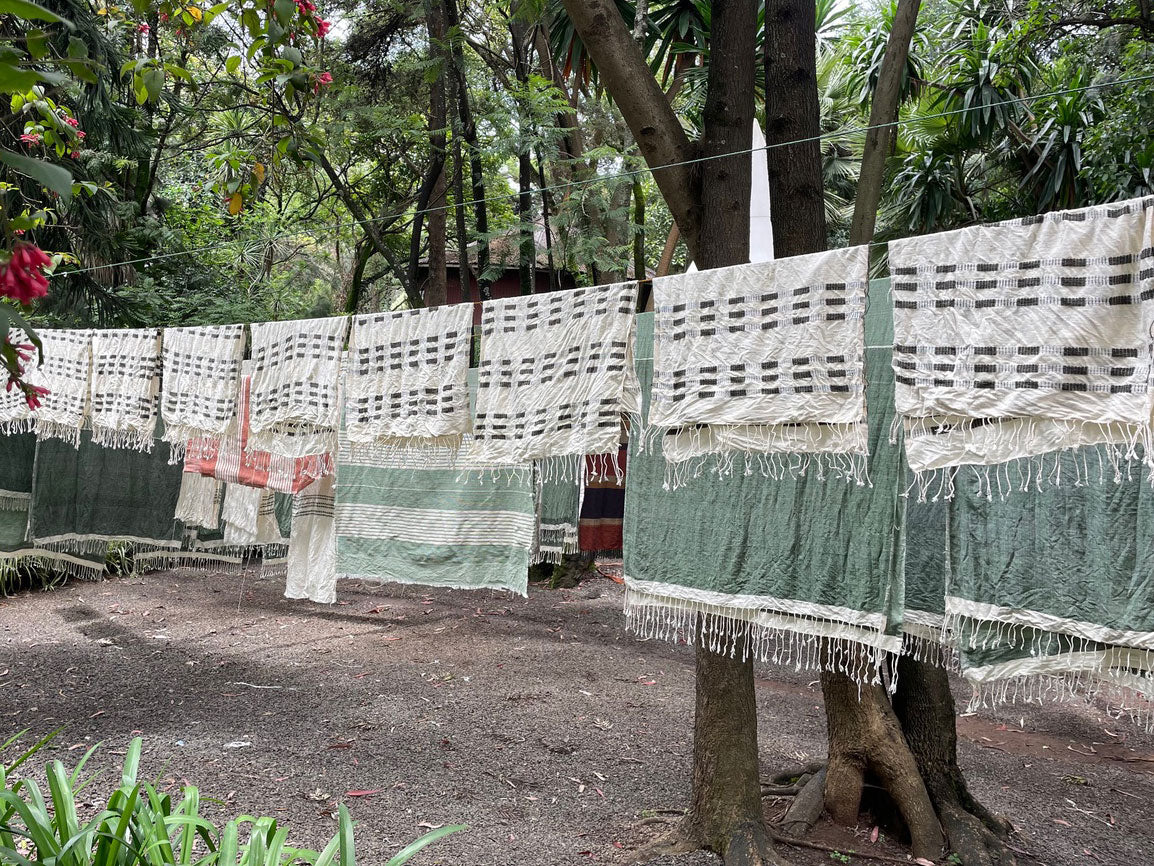 Workshop Tours
If you would like a tour and explanation of our production process, please send us an email to book a time and day. Please inquire about a tour as least 2 days prior to the day you would like to visit. We are busy and may not have anyone available to take you around.
Email to Schedule a Tour